+44 203 808 9198 | +1 332 255 6797
Welcome to ENDIGITAL
We help organizations deliver their digital agenda, by utilizing software technology expertise, service excellence, business domain knowledge and innovative technology solutions into a seamless delivery model that drives value and business growth opportunities.
ENABLE...
Impact of CHANGE - Revolutionizing the way you do business! Our core value is with delivering sustainable opportunities for our clients, by enabling innovations, scale and vertical growth.
DIGITAL...
Solutions to create resilient business - We solve some of the biggest problems in today business environment by providing scalable software & data solutions for building capabilities for growth and business continuity.
TECHNOLOGY.
Meet our technical capabilities - driver for success of our clients. Utilizing best innovative technologies and modern frameworks is of key advantage for any product. Our Enginers have strong expertize in delivering high-end solutions on Cloud, Web and Mobile
How ENDIGITAL can help?
Our Success Is When Our Clients Succeed. Committment we make to every client is to work with them to understand business processes, objectives and constraints in developing high-end solution aligned with customer expectations, unique GoToMarket objectives and technology standards.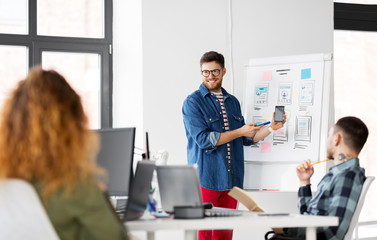 SCALE YOUR DELIVERY WITH REMOTE TEAM AUGMENTED SERVICES
Technological organisations today need to move and scale fast to stay resilient and competitive. ENDIGITAL build capabilities for growth into your engineering department, providing seemles operating models with high-performing dedicated and on-demand teams of developers.
Fast setup in operations
With our scaling fast approach we can put into operations a full-functionning team of engineers from any size and business function.
Agile best practices
Our high-performance teams work closely with client organisation to establish seemles delivery model that drives velocity by adhering agile best practices, and tooling.
Technology expertise
We are technology agnostic! Working with wide range of technologies we can build augmented teams with expertise in areas that are rare to find. Simply tell us what expertise you want to augment and we will build it.
Software Product Development
Services focused in development of custom software products for our clients mainly in start-up segment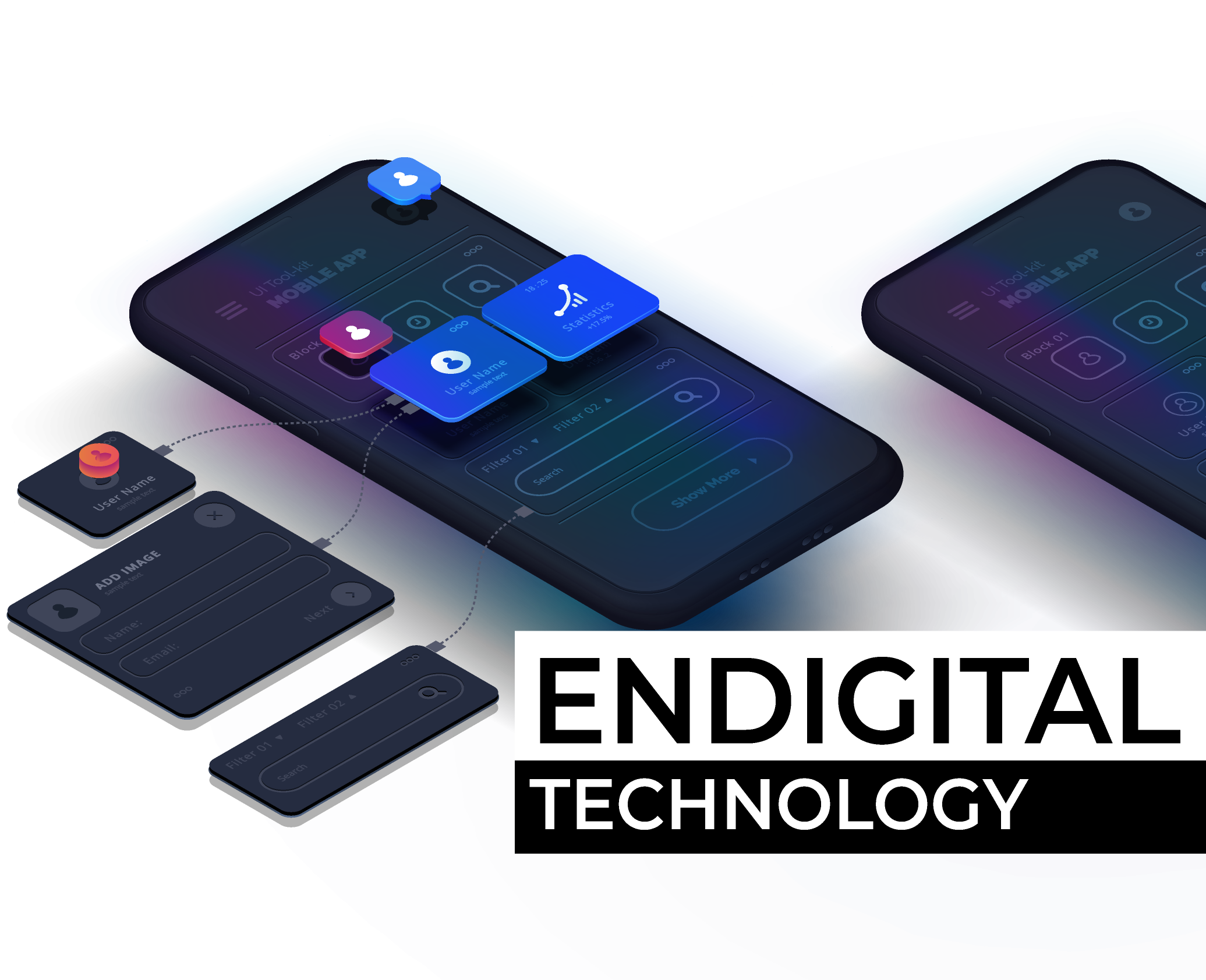 THERE'S MORE THAN JUST SOFTWARE DEVELOPMENT COMPANY
We not only provide skills, technology expertise, but also passion to deliver the next disruptive product.
Our ultimate goal is to create multi-layer partnership models with our clients where we can contribute to their success by enabling technology strategy and drive change.
Strengthen your product portfolio proposition
Engage with your audience
Boost your Go-To-Market strategy
Drive sustainable business growth capabilities
EXPERTISE IN MODERN TECHNOLOGIES WITH CLOUD NATIVE SOFTWARE ENGINEERING
We continuously extend our expertise into new programming languages and modern frameworks, because we know how important is to stay ahead of the technical innovations and create appealing products that:
Inspire users
Interact and Engage with their community
Powered with Technology that scale
Rapidly build and delivered fast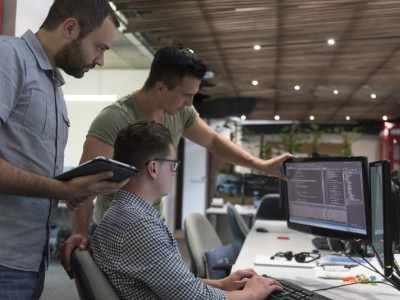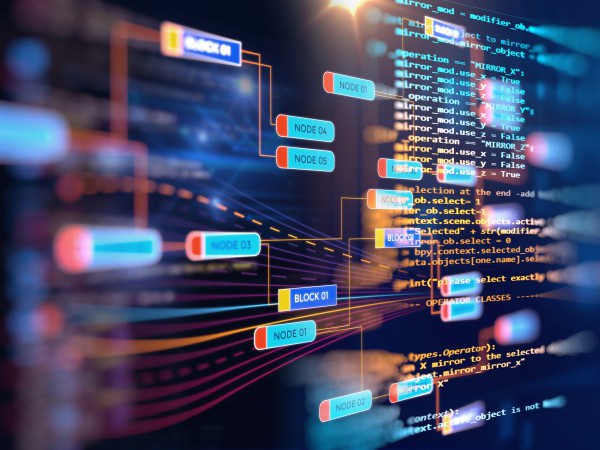 DATA & ANALYTICS SERVICES
Data strategy is of primary importance to any business as well as one of the most valuable assets that your company possesses. Synthesizing and extracting value throughout Big Data, structured or unstructured data and transforming it into a real competitive advantage for transformative digital execution is an essential part of delivering high-impact business change.
We can support you in identification and implementation comprehensive data and analytics strategies, towards enhancing usage, productivity and profitability throughout common Business Intelligence, Warehousing, Analytics and Visualization. Implementation of holistic Data Governance approach underpinned by Data Strategy.
ENDIGITAL TECHNOLOGY CAPABILITIES & EXPERTISE
Utilizing cutting-edge technologies for building in-house expertise in a range of popular technologies for Web and Application Software development, we connect brilliant ideas with Data and Cloud into a seamless digital experience.
Application Development
Cloud native technologies and web solutions that scale. Our software development organisation provide great expertise to build applications with innovative architecture that has unlimited scaling capabilities, but at the same time does not require costly infrastructure to operate in long-term. We achieve that through design and build web applications utilizing cloud platform features, such as Dynamic scaling & Elasticity, Microservices, Containerisation and Serverless.
We can also help refactoring your existing applications and migrating them into new cloud native architecture using microservices and containerisation, rather than a lift and shift approach, which can often miss out on all the associated cloud native benefits and acumilate enormous long-term cost.
Our expertize:
Java, C#, PHP, Go, Python, NodeJS, Scala, C++;
ReactJS, VueJS, Angular, NextJS, etc.
iOS & Android Development
Excel user experience into a mobile era with native mobile apps that are better connecter, more engaged, resilient and secure. Building iPhone and Android apps for greater user experience, more intelligent, more personal, and more private.
Our Mobile development services reimagines the most iconic parts of the iOS experience and Android compatibility to be even more helpful and personal.
Swift, Kotlin, Flutter, React Native, Xamarin, Reactive apps, etc.
Programme & Project Management
Our multi-domain experience in delivering projects and programmes is our key advantage compared to other technology service providers. We not only deliver within budget, scope and time, but we also drive transformational change in our clients business organisation by applying industry standards, best practices, business knowledge and technology expertise.
Our Programme managers have proven experience delivering Technology Transition and Transformation Programmes for PHILIPS, AON, SKF, British Petrolium and Coca-Cola. Not only that, we have strong presense in SME and Start-Up sector with delivering MVP products with innovative technology stack, eCommerce solutions and many more in Healthcare, FinTech, Retail, FMCG, Telecom, Logistics, Crypto, etc.
eCommerce
We implement the best e-commerce solutions that drive real impact to online shopping experience in multichannel sales on B2C, B2B and B2B2C.
From cool marketing features to drool-worthy SEO, multichannel functionality, our eCommerce engineering capability empower clients with customer engaging solutions that are flexible and scalable to deal with challenges in today economy.
SalesForce Commerce Cloud, BigCommerce, Spryker, Shopify, Magento, WooCommerce, 3dcart, etc.
Data & Analytics
Utilizing modern tooling, software, analytic skills and AI we help clients convert data into actionable insights that drive business decisions to a new level. Our approach is focused on providing business value of insights, addressing time efficiency for insight and optimizing cost per insight with a design thinking pattern, automation and data engineering.
DevOps & Cloud
We help our clients utilize the key value of adopting modern DevOps and Cloud experience, focusing on generating efficiency and cost optimization by using innovative cloud services in the best possible manner.
With key expertise in AWS, Microsoft Azure and Google Cloud tooling, favoring Automation-First approach and Infrastructure-as-Code, our Cloud engineering capabilities is a game changing asset to any software product delivery organisation .
Automation Testing
Our QA engineering capability provide shared and dedicated services to a range of projects, products and external software delivery organisations. We are utilizing modern tooling, best practices, attention to detail, value driven approach and end-to-end ownership in delivery of quality products into our projects wither through Manual or Automation concept.
Expertise with most popular Automation Technologies based on Selenium, Postman, TestCafe, Robot, etc. powered with Java, .NET, JavaScript and Python.